STAR stands for Space, Time and Renewables.
The STAR Energy Model is an affordable and reliable system to determine a community, city or region's capacity for energy independence based on local renewable resources. Communities benefit from the information generated by the STAR Energy Model by easily building scientifically quantified scenarios for a secure, sustainable and prosperous future.

An estimated 11 billion Euros in new income, profits and taxes are captured each year in German communities that took the path to local renewable energy development. Local renewable energy autonomy creates jobs and strengthens security. It eliminates carbon in the direct energy mix and provides the basis for lowered atmospheric CO2 concentrations.

Our STAR Energy Model team and technology evaluates the present and future energy demand of urban and regional
areas, for residential, commercial, industrial, agricultural and transport uses. We calculate, compare and explain the potentials for heat, cooling, fuel and power demand reduction, efficiency improvements and local renewable energy generation. We visualise the capacity for energy independence in full-colour maps and charts - even scoping the potential for carbon sequestration. And we can advise communities in reaching energy independence practically and profitably, based on cost-benefit projections.

STAR energy autonomy models and scenario studies have been successfully completed and applied in small towns, larger cities, entire states and even very large regions across national boundaries.
PLEASE CONTACT US FOR MORE INFORMATION
Download a 16-page abstract of the STAR Energy Atlas prepared for IBA Hamburg in close cooperation with the IBA committee, and other experts.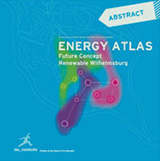 DOWNLOAD PDF

(1.8 MB, ENGLISH TRANSLATION)

We would be happy to speak with you about how the STAR Energy Model could benefit your community. Please contact us with your questions or to request a free estimate.
Background map: Canton City of Basel Energetic Space Typology
Source: Berger T, DD Genske, L Hüsler, T Joedecke, A Menn & A Ruff (2011) Energetische Optimierung des Kantons Basel-Stadt. Basel Kanton Basel-Stadt, Amt für Umwelt und Energie (AUE), 171.
Web design by piko.biz
ISD
Liechtenstein Institute
for Strategic Development AG
Josef-Rheinberger-Strasse 6
Vaduz 9490, Liechtenstein
info@starem.org
P: +42 37 93 92 33
STAR Energy Model is an advanced
energy planning service also provided by
Epolis Pty Ltd, Australia, and
EKP Energie-Klima-Plan GmbH, Germany.